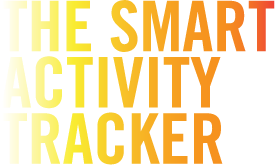 No matter your age, weight or fitness level, Boost can help you stay active and keep you on track!
The Bowflex Boost™
was designed with
one simple goal,
to keep you moving!
Everyday activities like walking, running and lifting count toward your progress! Tracking your steps, distance and calories is now easier than ever thanks to pre-programmed daily goals and easy Bluetooth syncing with the FREE Bowflex Boost™ mobile app compatible with iPhone 4S and newer devices as well as select Android™ phones with Android™ 4.3 (or newer) .
*Boost mobile app and tracking features require iOS6 or later.
How Boost Works

Set Your Goal

The Boost app lets you set daily personal goals and check your progress at a glance.

Start Tracking

Day and night, Boost will keep track of your activity and sleep.

Sync Wirelessly

Wireless bluetooth technology automatically syncs activity data to your smart phone.

Stay Active

Boost makes it easier than ever to hit your goals, stay motivated and on track.
Boost Features
Smart
Tracks all your activity including steps, distance, calories and sleep
Bluetooth
Easily syncs with iPhone 4S, Android™ 4.3 and newer devices — no cables needed
Long Battery
USB chargeable battery lasts up to 11 days
Goal-Driven
Just tap to see your progress toward your personal goal
Personal
Set your goals, visualize data and get insights tailored to you
Your Progress at a Glance
Even when you're away from your phone, Boost's simple and intuitive display lets you know when you've met your daily goal.

The Boost App
Our app is easy to use and tracks the data that matters to you.
User Data

Saves personalized data: gender, height, weight and age

Goal Setting

Choose from calorie, steps or distance targets

Activity Level

Set your daily goal for continuous activity

Calories

Set your goal and go!
Distance

Track total distance walked or run

Steps

Every step taken counts toward your personal goal

Sleep

Monitor total hours slept and activity level throughout the night
Frequently Asked Questions
Is this only for athletes?

Bowflex Boost™ is designed for ANYONE who wants to be more active and lead a healthier lifestyle.

What devices are compatible with Boost?

Bowflex Boost™ is designed with Bluetooth Smart™ technology and supports iPhone® 4s, 5, 5c, 5s (and newer) and iPad® 3, 4, Air, and mini (and newer) as well as select Android™ phones with Android™ 4.3 (or newer) and Bluetooth Smart™ technology like the Samsung Galaxy S® 4 and the HTC One. We are working with developers to add more models soon.

How do I get the app?

Download the Bowflex Boost app, available on iTunes or Google Play at no cost. The Bowflex Boost™ device requires the App to read your data.

Can I get my Boost wet?

Yes, the Bowflex Boost™ is water resistant up to one meter which means it is fine to wear in the rain or even the shower. We do not recommend swimming while wearing your Boost band.

What does it track?

The Bowflex Boost™ tracks your steps, distance, calories, and overall activity during the day. You can set custom goals based on how active you want to be each day.

Does it track my sleep?

Yes, the Bowflex Boost™ tracks your actual sleep time and the time it took you to fall asleep. It will also keep a record of your sleep activity so you can see important trends over time.